Transportation Process
We use the most advanced transportation processes to move your items to the desired places effectively. With our world-class staff, we ensure safe and excellent delivery of items to your desired place. A brief introduction to our transportation process is as follows.
Once you assign us to do your work, we plan each transportation strategy effectively with the help of our expert staff. We take care to keep everything in mind while developing a plan for your movement works. Then, we assign a staff to handle each work with proper care.
After that, each of the staff members starts doing their works. Along with the preparation, packaging, and loading, each worker will do their own assigned task effectively. At the same time, our management staff will be ready with transportation plans, channels, and other processes. Once your items are on their transport mediums, some professionals will be there to take care of your items while they are on the move.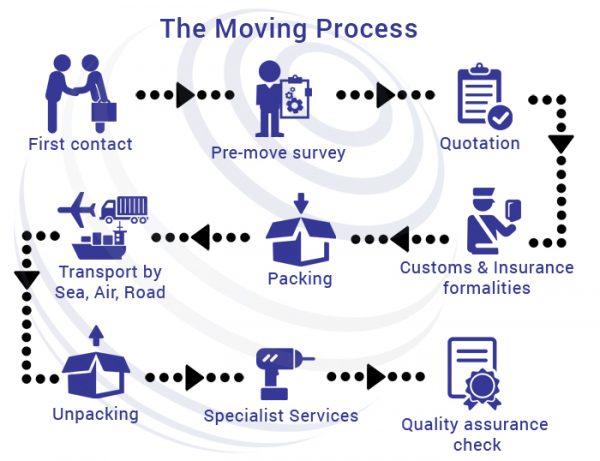 Once your item reaches the desired location, we will take care to perfectly unload it using appropriate tools. Whether you are moving your items to any place in the world, we always make sure to do everything in a well-planned and perfect manner.
Enquire Now