Pet Moving
Are you worrying a lot about how to move your pet to the new location? As you love your pet a lot, do you look for a reliable moving solution?Without stressing you too much, contact Disha Packers and Movers. We are offering affordable and trouble-free pet moving service to all the destinations. Once you handover your baby cat, dog, or others, you can relax for a while because we provide the best moving service. We have specially trained and experienced team members. They handle your pets with enough care and fulfill all their necessary needs.
We are specialized in both domestic and international transportation of pets. We will be there right from taking your pet from the current location to moving the pet to the new destination. Throughout the move, your pets will receive enough attention and care. We do our best to ensure everything remains safe and trouble-free throughout the relocation. For pet transportation, we are the best choice in the logistics industry as we have a skilled team and a specialized fleet of vehicles.
We understand how much your pet is essential in your family. This is why we are offering huge effort and utmost care in coordinating their relocation. With high-quality tools and transportations, we make sure efficient and smooth moving service. Our well-trained staff coordinates all the aspects of pet relocation, including a blood test, kennel reservations, vaccinations, and much more. If you have any queries, then you can call our customer support anytime you want.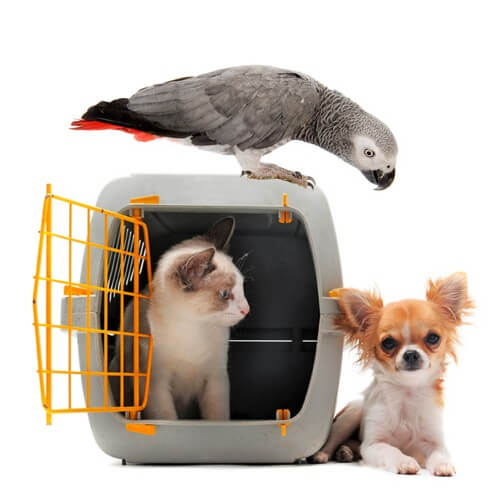 Benefits of hiring us!
Affordable and cost-effective pet moving service
Provide stress-free pet transportation
Complete all the necessary steps to make pet moving hassles free both domestic and international
Render enough care and attention to your pet, whether it is a dog or cat
We pamper your pets properly throughout the move
Enquire Now