Factory Shifting
If you seek the best company for your factory relocation, you should get in touch with the Disha Packers and Movers. We have a trained and experienced team to provide the first-class factor shifting service.We have resources, machinery, cargo, and equipment to match your factory profile and give an ideal solution. We do necessary to protect your expensive machinery, labeling, telecommunication, and floor plan layout.
Our professionals know the importance of the machinery, so we provide an effective shifting service. We value our customer's money and time; we take every step correctly. We hold excellent skills and experience in the factory relocation that selecting us would be a perfect decision. In the beginning, we prepare the item inventory, which needs to shift the equipment and other machinery to the new location safely.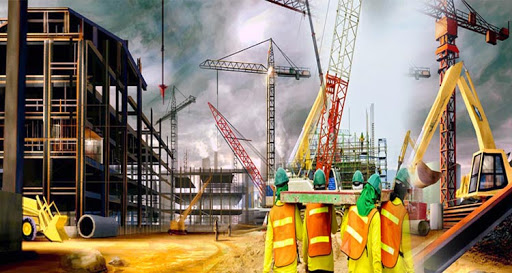 Our factory sifting process
Scheduling, professional packing for equipment, move plan, specified roles for hassle-free shifting, operations, insurance arrangement, and others for secure factory shifting with a smile.
Safe packing – Our professional know what kinds of the packaging material is suitable for your machine. We wrap the equipment and others in white paper and made crates to protect the item during transportation.
Handling – Our professional will handle all things from large bulky, heavy machines, IT equipment, plant shifting, workforce relocation, manufacturer goods relocation, and others that keep you away from stress and tension.
Transportation – With the year of experience in moving and shifting, we have perfected all procedures and know how to handle machinery in an effective manner.
We will make sure that the complete shifting procedure is done with high-quality. We provide affordable options that are expanded to a new destination all over the world. We offer the complete factory shifting service under one roof. We offer factory shifting at a reasonable rate.
Enquire Now